Little Introduction about Kenway College of Education
An Accredited with "A" Grade by NAAC
Kenway College of Education, Abohar is committed to providing quality education to students. To ensure democratically the Environment in the institution all matters are discussed by involving the Principal and staff representatives from the college. The head of an institution plays a key role in its successful functioning with the co-operation of well qualified and competent faculty consisting of 46 members, 8 of them hold doctoral degree, 1 with M.Phil. degrees and the majority are U.G.C.- NET qualified,  4 are pursuing doctoral degree. 
Our principal talks about the past, present & future of our vision.
To impart the highest level of training to future teachers to keep pace with modernization and globalization by adopting different innovative techniques in Teaching-Learning Process.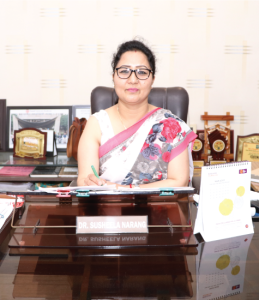 Dr. Susheela Narang
Principal
Kenway provides the best education services for your bright future.
Kenway provides the best worldwide job opportunities to their students.
Kenway provides the best services in B.Ed, M.Ed, and ETT.
Students enjoyed their college life in Kenway and remember those memories.
Courses we offered for students
Courses we offered for student
Our Achievements in Cultural Activities
Our Achievements is Cultural Activities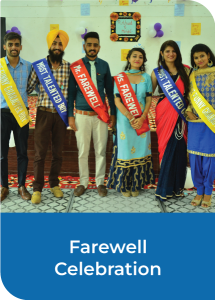 Kenway is a first college in this area, who have great results from previous some years.
Feedback Given by Students About this College
It's one of the most reputed colleges in the city. It is beautifully constructed and full of greenery. The college gives specific importance to co-curricular activities along with academics.
The overall college has a good infrastructure, study is excellent. There are numerous courses available which also include Value-added courses/ hobby classes. Teachers are very cooperative and helpful.
My overall experience to date has been amazing, and the college is having an amazing infrastructure. Your college has provided me with a number of opportunities to grow and explore my skills. The emphasis on sports along with education always helped me a lot.
The place where one learns to enjoy while studying. The faculty is awesome. Their gentle ways compel students to pay attention, while their excellent teaching skills make the class interesting.
The staff is very humble and efficient. College is not only focused on studies but also encourages us to participate in extra co-curricular activities.
Teaching at our college is exceptionally good as the faculty focuses on each and every corner of the topic. They not only focus on the curriculum but also enhance our innate wisdom.
The college itself is built for the comfort of the students. A student would just concentrate on studies when the surroundings are perfect also teachers freely interact with us and willingly clarify our doubts. They also guide us with career options.
The admin staff interacts regularly with us and takes feedback from us regarding any problem we may be having in academics or otherwise. And it worked on immediately.
The library is well worse with all known academic books. The atmosphere is much more disciplined. One can study there easily without any hindrance.
The administration is always keen to solve the problem of students and take feedback on a quarterly, monthly basis for continuous improvement.
The atmosphere is very hygienic. The greenery of the surroundings always fascinates me toward loving nature.